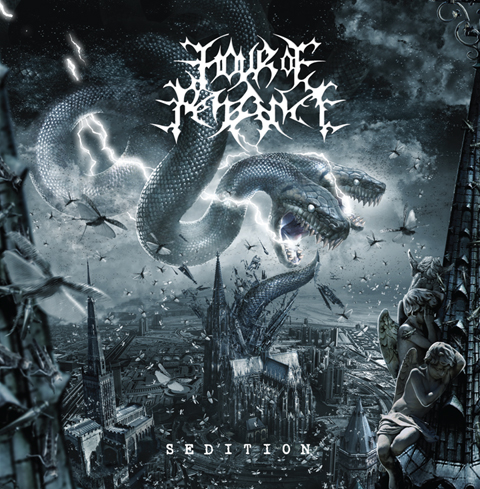 Italian death metal band HOUR OF PENANCE have announced "Sedition" as the title of their Prosthetic Records' debut, and fifth album overall. "Sedition" will be released March 27 in North America, April 2 in the UK and April 6 in mainland Europe. The album was recorded at Cellar Studio in Rome with producer Stefano Morabito and is the follow up to 2010's acclaimed "Paradogma" (Unique Leader), which Decibel described as:
a bludgeoning slab of death metal in the Morbid Angel/Immolation vein...surprisingly catchy machine-gun riffs, blasting drum patterns and the occasional nod to grindcore brethren Nasum and Napalm Death. Gleefully damned...planet-cracking intensity. 9/10."
The band will hit North American shores for the first time the week of release, to support The Black Dahlia Murder, Nile and Skeletonwitch on a full U.S. tour, which includes a stop at the New England Metal and Hardcore Festival. Pre-order the CD on its own or along with a T-shirt or hoodie now at the Prosthetic records Store.